Tag:

Places to Visit in Dubai UAE
0
Dubai Crocodile Park - Place to Visit in Dubai, UAE. In Dubai Crocodile Park, crocodiles will be grouped in order to reproduce and multiply as they would in their natural ...
READ MORE +
0
Etihad Union Museum - Place to Visit in Dubai, UAE. Etihad Union Museum is a unique and iconic museum dedicated to exhibit the holistic story of the nation's development from ...
READ MORE +
0
Sharjah Aquarium is the first and largest government educational center in UAE. Covering an area of 6500 m², it consists of two floors equipped with 20 aquariums, filled with 1.8 ...
READ MORE +
0
Sheikh Zayed Grand Mosque is located in Abu Dhabi, the capital city of the United Arab Emirates. Sheikh Zayed Grand Mosque was initiated by the late president of the United Arab ...
READ MORE +
0
IMG Worlds Of Adventure will welcome its first guests on Monday August 15 and stay open all year round. IMG Worlds Of Adventure is the biggest indoor destination of its kind, and ...
READ MORE +
0
Owned by IMG Group, IMG Worlds of Adventure is Dubai's first mega theme park promising visitors from around the world the excitement of four epic adventure zones in one location.
READ MORE +
0
Hatta Heritage Village is a reconstruction of a traditional mountain village located in Hatta, in the Al Hajar Mountains, Dubai. Hatta Heritage Village Location, Opening Hours, ...
READ MORE +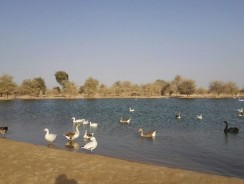 0
Dubai is proving to be attractive not only to migrant workers but to new species of birds as well. Al Qudra Lake in Dubai, UAE is a Man-made lake in the middle of the desert that ...
READ MORE +
0
The 10-million litre Dubai Aquarium Duabi Aquarium Dubai Mall, located on the Ground Level of The Dubai Mall, is the largest suspended aquarium in the world.It houses over 33,000 ...
READ MORE +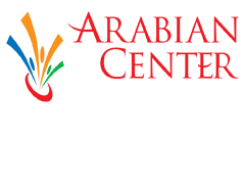 0
Arabian Center Mall is one of the Top 10 Best Malls in Dubai for Expats and Tourists to visit. Arabian Center Mall , a prestigious project by The Lals Group, is a premium shopping ...
READ MORE +
0
Etihad mall is the place where the elegance of ancient cultural architectures is skilfully blended with the conveniences of today's modernization.
READ MORE +
0
The Dubai Museum is a historical site where you can see plentiful amounts of historical items all in one set location. Located at Al Fahidi Fort, the Dubai Museum provides a ...
READ MORE +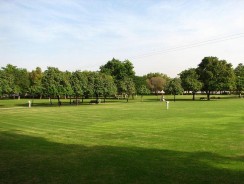 0
Dubai Creek Park is one of the oldest parks in Dubai and is still as popular today as it was then. Families fill the park at the weekends and the evenings. The park has the ...
READ MORE +
0
WAFI Mall is Dubai's best shopping mall for luxury shopping at affordable prices. With over 350 shops, more than 30 restaurants, and it's very own leisure complex, WAFI is the ...
READ MORE +