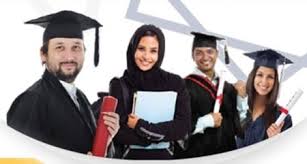 World Education Show DubaI 2015
World Education Show DubaI 2015 is one of the well established events of its kind in the region, is set to build on the impressive growth it achieved in its previous edition.
The stage is set for the 11th edition of the show, offering educational institutions from across the world direct access to students from the entire region.
World Education Show DubaI 2015 Details
Event date:
11th February 2015 to 13th February 2015
Audience:
Entrence timing:
1th, 12th February 2015
9am to 2pm and 5pm to 9pm
Special Timings for GIRLS only – 9am to 2pm
Friday, 13th February 2015
4pm to 9pm
Special Timings for BOYS only – 9am to 2pm
Venue:
EXPO CENTRE SHARJAH
Facts and Figures about Dubai Education System and Institutes
The UAE is the fourth most attractive education destination in the world for students looking to pursue their studies abroad.
The US$3 billion private education sector in the country is growing at a fast pace, propelled by a 30 per cent increase in the number of students and is expected tripling in the next few years
or the 2012-2013 academic year, the number of government and private schools stood at 1,276 in the country, with a student body of 727,918
There are around 120,000 students enrolled in higher education institutions in both public and private sectors in the country
The UAE hosts nearly 40 international institutions' branch campuses, the one of the highest in the world
Information courtesy: http://www.educationshow.ae/
Contact details:
MOHAMMED AHMED. AL GHOUJ
Expo Centre Sharjah
P.O Box 3222, Sharjah
United Arab Emirates
m.ahmed@expo-centre.ae
Tel:00971 6 5991174
Mob:00971 50 8060320
EXPO CENTRE SHARJAH
P.O.BOX: 3222, Sharjah
United Arab Emirates
Tel:+971-6-5770000
Fax:+971-6-5770111
Email : info@expo-centre.ae
Website : www.expo-centre.ae
DubaiTravelator.com for your Travel Assistance
DubaiTravelator.com have listed travel agents who offer various travel packages, Dubai visa specialist to apply for Dubai visa, visa and immigration procedures in Dubai, hotels in Dubai and special deals, things to do in Dubai, places to visit in Dubai, how to plan a five day tour to Dubai etc for your travel assistance.
We have many more categories listed for you .Please click here to check other categories in DubaiTravelator.com.
Please do let us know if you have more queries.
Get more stuff like this
Subscribe to our mailing list and get interesting stuff and updates to your email inbox when we start newsletter service.
Thank you for subscribing.
Something went wrong.