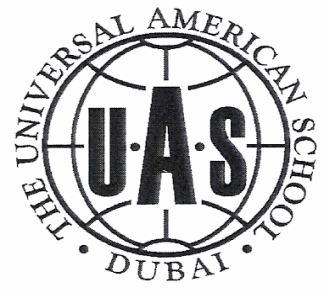 The Universal American School Dubai is an internationally accredited IB World School, offering a high-quality education to a student body of 1300, representing 75 nationalities. The state-of-the art, 70,000 sq. meter campus is located in Dubai Festival City. UAS is accredited by the Middle States Association of Colleges and Schools as well as by the Council of International Schools. UAS offers the International Baccalaureate (IB) Primary Years Programme (PYP) in the elementary school, and the IB Diploma Programme in Grades 11 and 12. The  academically challenging  High School Diploma is based on courses and required credits in grades 9-12 including IB courses in grades 11 and 12. Across grades 7-10 UAS offers a school-developed, conceptually-based curriculum  that provides an effective transition from elementary to the diploma courses in Grades 11 and 12. Dr. Daryle D Russell serves as the UAS Interim Director.
Universal American School Dubai is managed by Educational Services Overseas Limited (ESOL), a leading school management organization that operates some of the region's finest international schools. ESOL's Chairman and Superintendent is Mr. Walid Abushakra.
Universal American School Dubai provides its students with a quality American international education that incorporates the strengths of the students' own cultures. The school's goal is to develop students' core and essential skills, as well as their capacities for critical thinking and creativity. In addition to cultivating a passion for learning, UAS promotes students' development of their character, their skills as young leaders, and their sense of civic responsibility. The faculty are highly-trained educators committed to ensuring the successful development of all students. The school's facilities are amongst the finest in the region.
UAS is a vibrant school, rich with academic resources and extra-curricular opportunities. All that UAS has to offer is aimed at enriching students' lives and connecting them to a greater global community.
The resources and activities listed here are intended to enhance the educational and personal development of UAS students.  Through this wide variety of activities, resources and events, UAS thrives as a dynamic community
Campus & Facilities
The UAS campus is among the finest in the Middle East.  It was expertly designed by THA architects, a leading American firm specializing in campus design. The campus includes:
indoor gymnasium
olympic size track and soccer field
vocal and instrumental music rooms
art rooms
computer and science laboratories
libraries
swimming pool
Multi Purpose Hall (MPH)
Gymnasium: Students in grades KG2 to 12 participate in PE classes in the gym and have the opportunity to participate in extra-curricular sports teams ranging from basketball to volleyball.
Libraries: Both the elementary and secondary libraries offer a wide range of books, materials, and resources in English and in Arabic.  They also include PC workstations to access ProQuest (the online library database).
Swimming Pool: Outdoor shaded swimming pool with learning pool are used during physical education (PE), after school activities, and by school teams (U14, Junior Varsity, and Varsity).
Olympic size track and soccer field:  The field and track are used during physical education (PE), after school activities, and by school teams (U14, Junior Varsity, and Varsity).
Classrooms: SMART boards and projectors enhance each classroom, offering excellent technology integration into teaching and learning.
Multi-purpose Hall (MPH): A large performance space with over 600 seating capacity, elementary PE space with grade 6 classrooms and secondary Music and Drama classes. School productions and large events will be held in this new facility.
Address
Universal American School
P.O. Box 79133, Al Rashidiya
Dubai, United Arab Emirates
Contact Details
Tel. : +9714 2325222
Fax  : +9714 2325545
Universal American School Dubai Website: www.uasdubai.ae
Get more stuff like this
Subscribe to our mailing list and get interesting stuff and updates to your email inbox when we start newsletter service.
Thank you for subscribing.
Something went wrong.