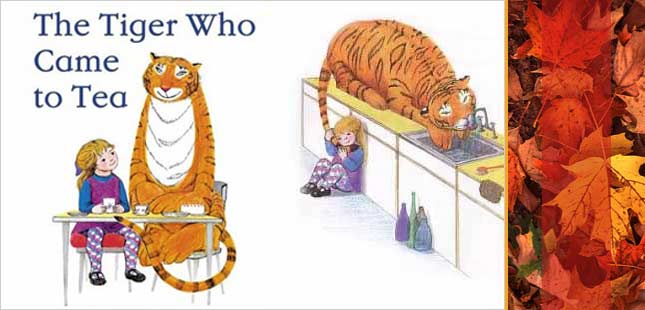 The Tiger who came to Tea – Live on Stage in Dubai
The award-winning stage adaptation of Judith Kerr's bestselling children's book is being brought to life on stage in Dubai by the original London cast. Written by celebrated children's laureate David Wood OBE, this fantastical production tells the tale of Sophie and her mummy, who are having tea in the kitchen when there is a mysterious knock at the door.
Meet the larger than life tiger with an insatiable appetite, and a cast of noisy characters. Expect lots of audience participation in this all-singing, all-dancing classic piece of children's theatre. It's a not-to-be-missed experience.
The Tiger who came to Tea – Live on Stage in Dubai Details
Where is the location of the live musical play?
DUCTAC, Mall of the Emirates
What is the date and duration of the live musical play?
Thursday, 30th April – Friday, 1st May 2015 (2 days)
What are the ticket details?
Regular stalls- AED 155, VIP stalls- AED 180
How to contact them for more information?
+ 971 4 341 4777
Information Courtesy: The Tiger who came to Tea – Live on Stage in Dubai Information Courtsey
Facebook: https://www.facebook.com/TheTigerWhoCameToTeaLivevv
---
DubaiTravelator.com for your Travel Assistance
DubaiTravelator.com have listed travel agents who offer various travel packages, Dubai visa specialist to apply for Dubai visa, visa and immigration procedures in Dubai, hotels in Dubai and special deals, things to do in Dubai, places to visit in Dubai, how to plan a five day tour to Dubai etc for your travel assistance.
We have many more categories listed for you .Please click here to check other categories in DubaiTravelator.com
Get more stuff like this
Subscribe to our mailing list and get interesting stuff and updates to your email inbox when we start newsletter service.
Thank you for subscribing.
Something went wrong.