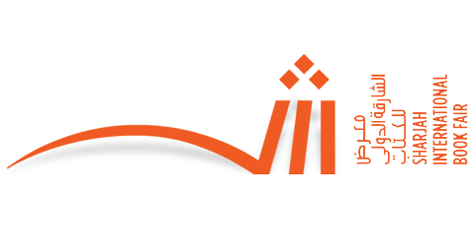 Sharjah International Book Fair 2017 – Events in Sharjah, UAE
Sharjah International Book Fair 2017 (SIBF) is one of the largest book fairs in the world, the most prestigious in the Arab world and home to the most exciting literary event in the region. The main aim of SIBF is to encourage reading among people, especially the younger generation, by making quality books accessible to them at affordable prices. In 2013 the prestigious publication "The Bookseller" named SIBF as one of the top four books fairs globally.
SIBF is held under the patronage of His Highness Sheikh Dr Sultan bin Mohammed Al Qasimi, Member of the Supreme Council and Ruler of Sharjah, who strives to promote literacy, reading and the preservation of culture in the emirate. Through his vision Sharjah has been named the Islamic Culture Capital in 2014, for its unparalleled contributions to the preservation of heritage and culture.
Running annually since its inception, SIBF attracts millions of visitors from around the world, hosts some of the biggest names in publishing and the cultural sphere and organises hundreds of events over its 11-day duration. The 34th edition of the SIBF in 2015 saw participation from Egyptian actor Mohammed Sobhy, Irish writer Darren Shan, BBC and Sky TV presenter and writer John McCarthy, Nigerian Booker Prize winning writer and poet Ben Okri and Indian actor Mohanlal.
Visitors can enjoy a wide range of activities during the fair with many events geared specifically to children. This ranges from writing workshops to poetry readings, book signings, international and local author sessions, as well as plays, arts and crafts activities. SIBF even hosts a Cookery Corner, where renowned chefs demonstrate their very own recipes and present tasty dishes.
Sharjah international book fair 2017 Details:
What is the Date, Duration and Timing of Sharjah international book fair 2017?
Date: 1st November 2017 -11th November 2017
Duration:11 Days
Timing:-
Daily visiting hours for general public: 9 am-10 pm
Visiting hours for school boys: Monday & Wednesday from 9 am to 2 pm
Visiting hours for school girls: Sunday, Tuesday from 9 am to 2 pm
Visiting hours for trade visitors, publishers, researchers, institutions, libraries, etc: 9 am-10 pm
All associated activities: Daily from 9 am-10 pm
The timings may vary slightly on special occasions and if situation demands.
Where is the Venue of Sharjah international book fair 2017?
Expo Centre Sharjah
Sharjah, UAE.
Click here for location Map
How to Register for Sharjah international book fair 2017?
Online Registration.
How to Contact them for more information?
Tel (Arabic): 00971-6-5123344
Tel (Non-Arabic): 00971-6-5123219
Fax: 00971-6-5123337
E-mail: info@sibf.com
Website: www.sibf.com
---
DubaiTravelator.com for your Travel Assistance
DubaiTravelator.com have listed travel agents who offer various travel packages, Dubai visa specialist to apply for Dubai visa, visa and immigration procedures in Dubai, hotels in Dubai and special deals, things to do in Dubai, places to visit in Dubai, how to plan a five day tour to Dubai etc for your travel assistance.
We have many more categories listed for you .Please click here to check other categories in DubaiTravelator.com
Get more stuff like this
Subscribe to our mailing list and get interesting stuff and updates to your email inbox when we start newsletter service.
Thank you for subscribing.
Something went wrong.