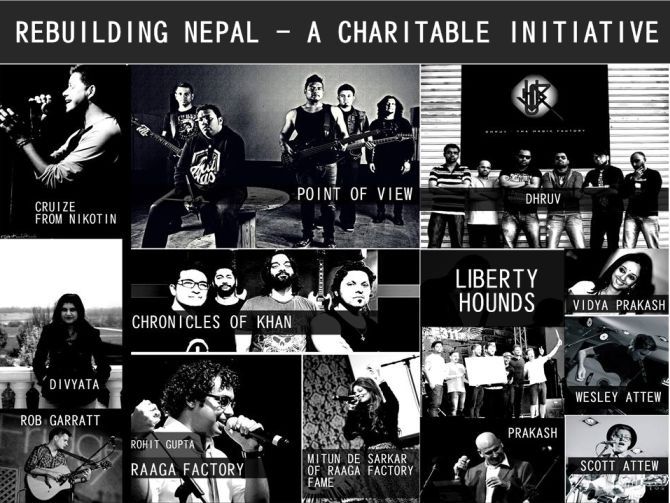 Rebuilding Nepal – A Charitable Initiative | Events in Dubai
Rock Nation Live, the award winning brand brings you a show filled with some of the city's most talented musicians as they host a concert for charity.
After the recent earthquake that shook the country of Nepal, relief efforts to the affected areas have become a main concern globally. Here in Dubai, Rock Nation Live is hosting some of Dubai's best bands at The Fridge.
With acoustic showcases from the likes of Sanjay Shrestha, Dhruv, Prakash & Vidya, Rob Garret and more, this night is going to be one to remember.
Joining the events line-up are three of Dubai's finest bands, Liberty Hounds, Chronicles of Khan and Point of View.
Rebuilding Nepal – A Charitable Initiative | Events in Dubai Details
Where is the location of Rebuilding Nepal – A Charitable Initiative?
The Fridge, Warehouse #5, Al Quoz Industrial Area 4
What is the date and duration of the event?
Wednesday, 10th June 2015 (1 day)
What is the timing of the event?
6:30 PM
How to get admission for the event?
Minimum donation- AED 30
How to contact them for more information?
+ 971 4 347 7793
Information Courtesy: http://www.dubaicalendar.ae/en/event/events/rebuilding-nepal-a-charitable-initiative.html
Website: https://www.facebook.com/events/915226358537015/
---
DubaiTravelator.com for your Travel Assistance
DubaiTravelator.com have listed travel agents who offer various travel packages, Dubai visa specialist to apply for Dubai visa, visa and immigration procedures in Dubai, hotels in Dubai and special deals, things to do in Dubai, places to visit in Dubai, how to plan a five day tour to Dubai etc for your travel assistance.
We have many more categories listed for you .Please click here to check other categories in DubaiTravelator.com
Get more stuff like this
Subscribe to our mailing list and get interesting stuff and updates to your email inbox when we start newsletter service.
Thank you for subscribing.
Something went wrong.