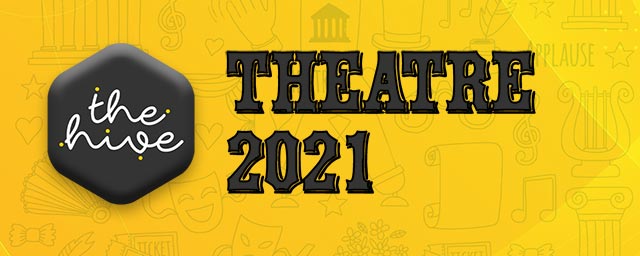 The Hive Theatre 2021 – Event in Dubai, UAE
The Hive Theatre 2021 – A week-long drama festival
The Hive Theatre 2021 is the product of six months of learning at The Hive. Over 7 days, 17 plays will be staged at The Junction.
These include comedies, thought-provoking devised plays, an Indian – English full-length play, and a short film screening.
Head to The Junction in Alserkal Avenue to see a festival of plays, with comedies, dramas and even a film screening. All the work on show has been produced by students of The Hive, which runs creative workshops across Dubai.
More than 200 acting students are taking part in the theatrical marathon, and there's so much on the diverse line-up that whatever your interests, you're sure to find something that you'll be on the edge of your seat for.
The Hive Theatre 2021  Details
When is The Hive Theatre 2021 held?
27 Jun – 3 Jul
What is the timings of The Hive Theatre 2021?
27 June: 4pm, Bedtime Stories & Goldilocks on Trial
27 June: 8pm, Superheroes
28 June: 6pm, Absolutely True Stories & Auditions
29 June: 6pm, Stage Parents & Detention
30th June: 6pm, World's Worst Audition & Appropriate Audience Behavior
1 July: 12.30pm, Screening: Hello Hello
1 July: 6 pm, How to Mess Up a College Interview & Scenes from a Quarantine
2nd July: 1.30pm, Apart & Boxes
2nd July: 8pm, UnListed
3 July: 1.30 pm, Covered Up & Is Anybody Listening?
3 July: 8pm, Final Solutions by Mahesh Dattani
Where is the venue of The Hive Theatre 2021?
The Junction
Unit H72, Alserkal Avenue,
17 St. Corner 8 St –
17th St – القوز – دبي –
United Arab Emirates
What is the ticket price of The Hive Theatre 2021?
Tickets from AED 25
Contact details of The Hive Theatre 2021?
Tel: +971 4 338 8525
Website: https://ae.bookmyshow.com/dubai/plays/the-hive-theatre-2021/ET00007582
---
DubaiTravelator.com for your Travel Assistance
DubaiTravelator.com have listed travel agents who offer various travel packages, Dubai visa specialist to apply for Dubai visa, visa and immigration procedures in Dubai, hotels in Dubai and special deals, things to do in Dubai, places to visit in Dubai, how to plan a five day tour to Dubai etc for your travel assistance.
We have many more categories listed for you .Please click here to check other categories in DubaiTravelator.com
Get more stuff like this
Subscribe to our mailing list and get interesting stuff and updates to your email inbox when we start newsletter service.
Thank you for subscribing.
Something went wrong.