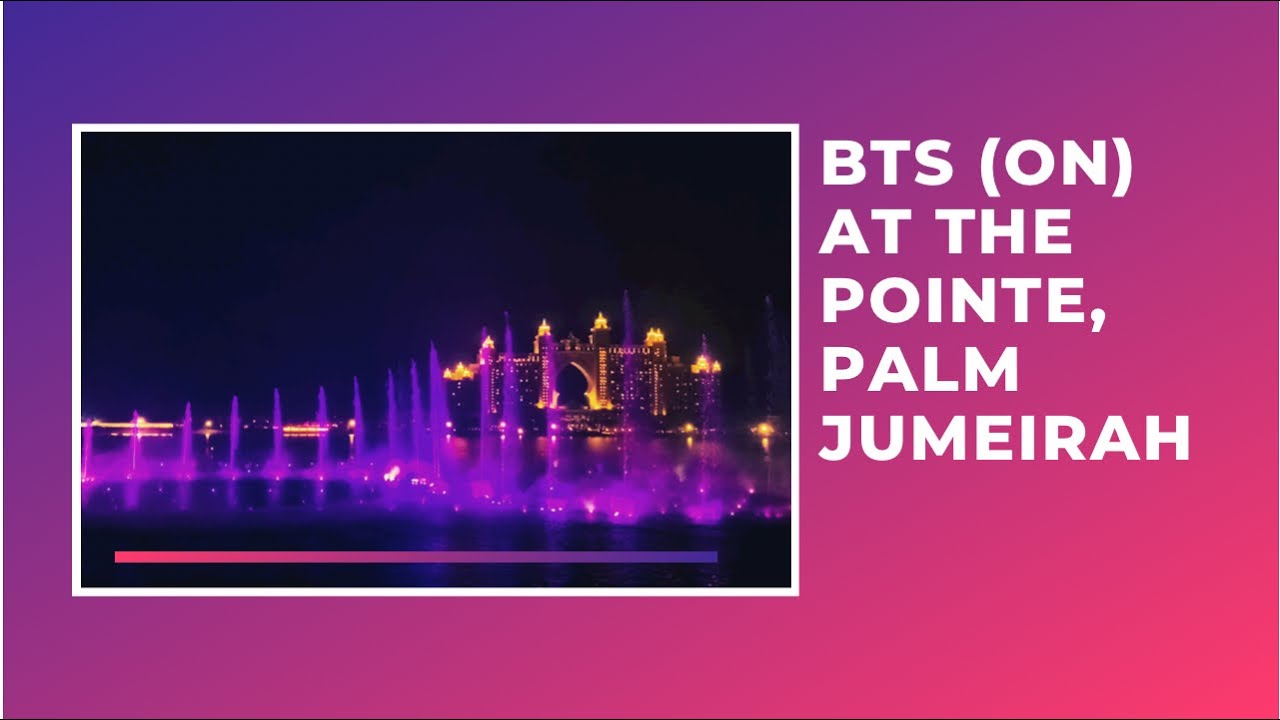 BTS Nights in the UAE – 2021 Event in Dubai, UAE
BTS Meets Street Art in the UAE
BTS Nights in the UAE – The long wait is over!
Springs15 finally reveals the monumental art piece project that has been on www.springs15.com, partnered with Nakheel at the Pointe, Palm Jumeirah!
3 day-long BTS nights from 20th(Thursday) to 22nd(Saturday) of May is coming to the UAE where the biggest fountain show will play BTS songs, and there will be a live painting and dance performance show to celebrate BTS's comeback with a new track on 21st.
Thank you so much @btsuae and ARMYs in the UAE to make all this happen and we can't wait to see all of you there next week!
If you want to still contribute to this project, and get a chance to deliver handwritten letters to BTS, visit www.springs15.com now!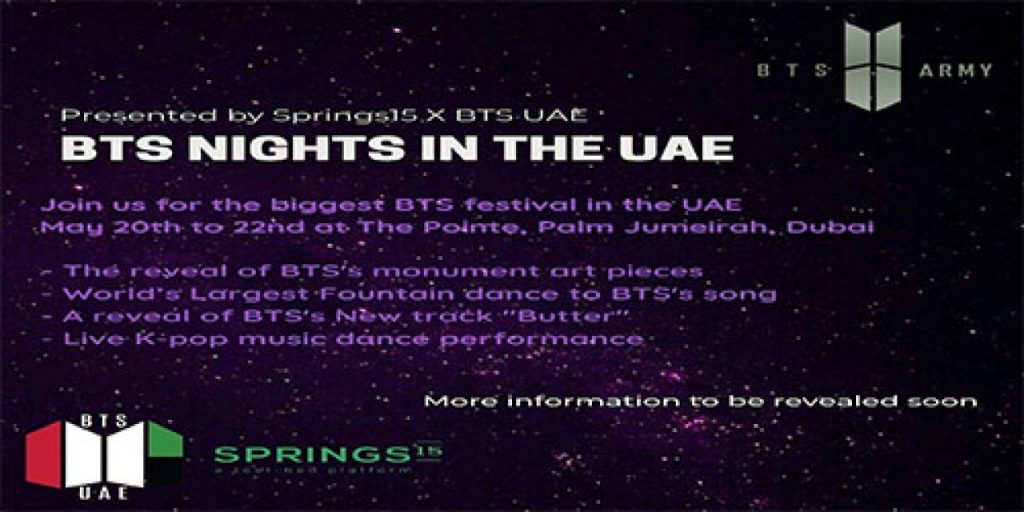 BTS Nights in the UAE – 2021 Event Details
What is the Date and Duration of BTS Nights Event 2021?
20 MAY – 22 MAY
THU, 20 MAY 2021 19:00 to FRD, 21 MAY 2021
Where is the venue of BTS Nights Event 2021?
The Pointe
Palm Jumeirah – Al Mirziban – The Palm Jumeirah – Dubai
How to contact them for more information?
Website: https://springs15.com/events/detail/44
---
DubaiTravelator.com for your Travel Assistance
DubaiTravelator.com have listed travel agents who offer various travel packages, Dubai visa specialist to apply for Dubai visa, visa and immigration procedures in Dubai, hotels in Dubai and special deals, things to do in Dubai, places to visit in Dubai, how to plan a five day tour to Dubai etc for your travel assistance.
We have many more categories listed for you .Please click here to check other categories in DubaiTravelator.com
Get more stuff like this
Subscribe to our mailing list and get interesting stuff and updates to your email inbox when we start newsletter service.
Thank you for subscribing.
Something went wrong.