0
XLine Dubai Marina - World's Longest Urban Zipline - Tourist Attractions in Dubai, UAE XLine Dubai Marina - The world's longest urban zipline - Tourist Attractions in Dubai, UAE ...
READ MORE +
0
Sharjah Museum of Islamic Civilization - Place to Visit in Sharjah, UAE. The first Sharjah Islamic Museum opened its doors in the Heritage Area in 1996. Its extensive collections ...
READ MORE +
0
Sharjah Maritime Museum - Neighbourhood Places in Dubai Sharjah Maritime MuseumThe Sharjah Maritime Museum first opened its doors in 2003 in the Heritage Area. It was ...
READ MORE +
0
Al Badiyah Mosque, sometimes written Al Bidyah or Al Bidya. It is the oldest known mosque in the United Arab Emirates located in Al Badiyah / a small village in Dibba, northern ...
READ MORE +
0
The 10-million litre Dubai Aquarium Duabi Aquarium Dubai Mall, located on the Ground Level of The Dubai Mall, is the largest suspended aquarium in the world.It houses over 33,000 ...
READ MORE +
0
If you're looking for somewhere quiet to spend the day with your family, but still somewhere that offers plenty to keep you all entertained, Al Quoz Pond Park is sure to fit the ...
READ MORE +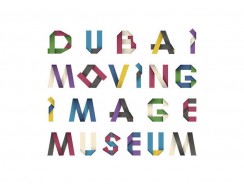 0
Since the earliest days of civilization, man has been fascinated with the concept of capturing movement. From prehistoric cave drawings based on light and shadow, to the digital ...
READ MORE +
0
Burj Khalifa — The Tallest Building in the World. The Burj Khalifa skyscraper is a world-class destination and the magnificent centerpiece of Downtown Dubai, Dubai's new urban ...
READ MORE +