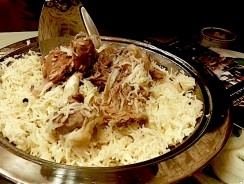 0
Alka Team Restaurant Review - Saudi Traditional Food in UAE This is the first time I am having a chance to try traditional Saudi food from UAE. Having said that I haven't tried ...
READ MORE +
0
This is the first time we were invited for a Pakistani / Afghani restaurant review even though we are Pakistani and been reviewing and blogging all the different cuisines across ...
READ MORE +
0
NH17 is an Indian coastal cuisine restaurant located in the Sea view hotel in Mankhool,  Bur Dubai with valet parking facility. NH17 as with the name most of our Indian followers ...
READ MORE +