WETEX and Dubai Solar Show 2022 – The exhibition aims to achieve integration between all sectors of the energy industry and bring together trade and technical sectors whilst facilitating the creation of new trade opportunities, to exchange new ideas and experiences and showcase the latest innovations.
WETEX and Dubai Solar Show organised by Dubai Electricity and Water Authority (DEWA), are in line with Dubai's vision to build a sustainable future for the Emirate and is held annually under the directive of HH Sheikh Mohammed bin Rashid Al Maktoum, Vice President and Prime Minister of the UAE, Ruler of Dubai and under the patronage of HH Sheikh Ahmed bin Saeed Al Maktoum, Chairman of the Dubai Supreme Council of Energy.
WETEX and Dubai Solar Show are the perfect platforms to display the latest technological advancements and discuss the latest trends related to energy, water conservation, saving natural resources and building a sustainable environment. They provide an ideal opportunity for local and international companies and organizations to share and showcase their products and services, along with offering a forum to share best practices and experiences with exhibitors from around the world.
WETEX and Dubai Solar Show 2022 Details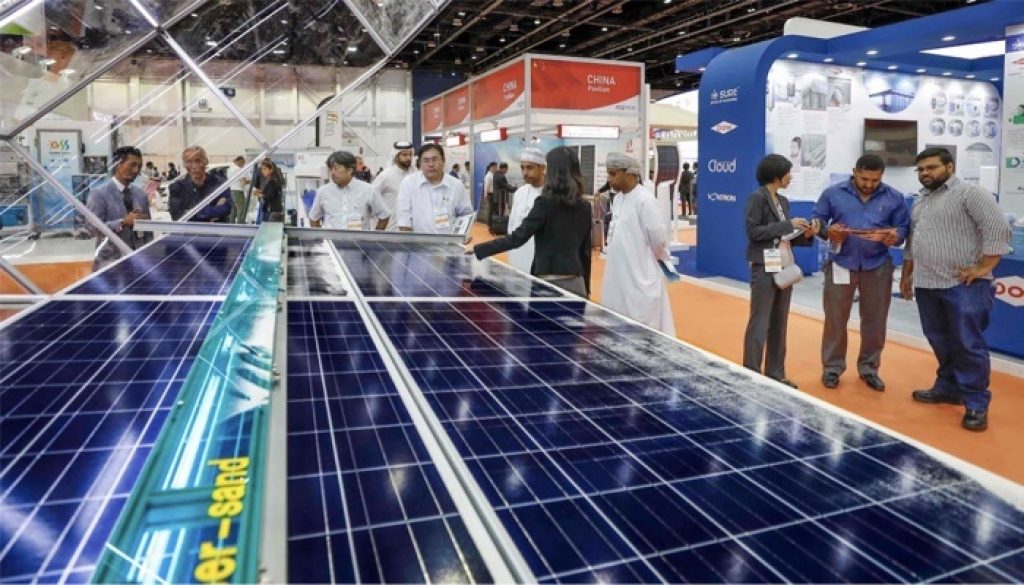 Where is the venue of WETEX Dubai 2022?
Dubai International Convention and Exhibition Centre
Dubai World Trade Centre (DWTC)
(Hall 1-8, Sheikh Saeed Halls, Trade Centre Arena and Al Multaqua Ballroom)
United Arab Emirates
What is the date timings and duration of WETEX Dubai 2022?
27 – 29 September 2022
10:00 AM – 6:00 PM
(Dubai Time Zone, GMT +4)
How to register for WETEX Dubai 2022?
Click here for Visitor Registration
Click here for Exhibitors Registration
WETEX Dubai 2022 Exhibitor List?
https://www.wetex.ae/whyExhibit/Exhibitors
WETEX Dubai Floor Plan 2022
Click here for Floor Plan 2022
How to contact them for more information?
Contact No: +971 4 515 1460
Email: sales_general@wetex.ae
---
DubaiTravelator.com for your Travel Assistance
DubaiTravelator.com have listed travel agents who offer various travel packages, Dubai visa specialist to apply for Dubai visa, visa and immigration procedures in Dubai, hotels in Dubai and special deals, things to do in Dubai, places to visit in Dubai, how to plan a five day tour to Dubai etc for your travel assistance.
We have many more categories listed for you .Please click here to check other categories in DubaiTravelator.com.
Get more stuff like this
Subscribe to our mailing list and get interesting stuff and updates to your email inbox when we start newsletter service.
Thank you for subscribing.
Something went wrong.