0
KidZania provides children and their parents a safe, unique, and very realistic educational environment that allows kids between the ages of four to sixteen to do what comes ...
READ MORE +
0
Starbucks Dubai - The Starbucks Experience is more than a cup of coffee. Starbucks not only celebrates the rich tradition of coffee, but also brings a feeling of community and a ...
READ MORE +
0
One of the well founded and established K12 educational institution in Dubai United Arab Emirates.
READ MORE +
0
Aircharterdubai is offered to you by Air Charter International, the premier wet lease and charter broker of the Middle East.
READ MORE +
0
Carpets have long been appreciated for their beauty. That beauty is achieved through the choice of colours and designs, as well as by the manipulation of designs and colours to ...
READ MORE +
0
Al Khaleej National School believe that a great school is one which is concerned with all aspects of a student's growth - academic, intellectual, creative, social, physical and ...
READ MORE +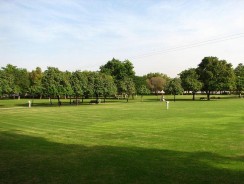 0
Dubai Creek Park is one of the oldest parks in Dubai and is still as popular today as it was then. Families fill the park at the weekends and the evenings. The park has the ...
READ MORE +
0
The SRS vision is to establish leading nationwide centres of educational excellence that are founded upon the highest international standards.
READ MORE +
0
Established in 2005, Nibras International School Dubai (NIS) offers an American Curriculum for students in KG through Grade Twelve, designed in consultation with the American ...
READ MORE +
0
Oxford School believes that a variety of extracurricular activities will play an important part in the all round development and motivation of students.
READ MORE +
0
Latifa School for Girls was established in 1982 by H.H. Sheikh Maktoum Bin Rashid Al Maktoum, former Ruler of Dubai, under the aegis of the Government of Dubai.
READ MORE +