0
Ayam Elezz Restaurant Dubai UAE - Review Ayam Elezz is a traditional authentic lebanese cuisine restaurant with an ambiance that takes you back to the old era of Lebanon, it's ...
READ MORE +
0
Freeze Restaurant Al Quoz Dubai UAE - Review. If you are a hardcore dessert person and if you haven't visited this place, you're missing the sweetness in your life. Freeze ...
READ MORE +
0
The Hot Dog Stand Restaurant Dubai Marina - Review A Hot Dog Stand is a business that sells hotdogs, usually from an external counter but this place is nothing like that. Located ...
READ MORE +
0
Prax's Chinese Restaurant Dubai, United Arab Emirates - Review We have been following Prax's on different social platforms from quite sometime, the reason being we love anything ...
READ MORE +
0
Every year in Ramadan, we plan Iftari get together with close friends and after seeing many options and reading reviews on zomato with ratings of 4.3, we decided to hit Grand ...
READ MORE +
0
Another staycation in our long list was, Fujairah Rotana Resort and Spa.. ideally located on Al Aqah beach.. inlines with other resorts such as Le Meridien and Miramar. This was ...
READ MORE +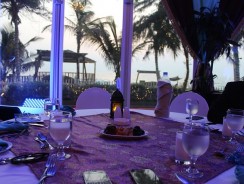 0
Kempinski Ajman has always surprised us whether we are enjoying our staycation or at this time when we went for their Ramadan Iftar tent 2016. It is a perfect place to experience ...
READ MORE +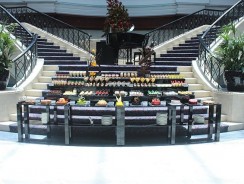 0
To begin with, first we would like to thank Dine Out Dubai for giving us this opportunity to try the one of a kind brunch called Art of Brunch in the Fountain restaurant located ...
READ MORE +
We love discovering new places – especially scrumptious food places. We were invited to Burger Joint recently and had to share this gem of a place with you all. The restaurant is ...
READ MORE +
0
BurgerFuel is a New Zealand gourmet burger restaurant that opened its first branch in Dubai in year 2010 and since it has been one of the top burger joints for many, residing in ...
READ MORE +
0
For the past few months, we have been seen posts on instagram and other social platforms showing #nutella #minipancakes #dubai, so this made us curious and wanted to go and look ...
READ MORE +
0
We were looking for a hotel in the Dubai City heart and within our budget and why is that so.. as we had plans to go out with friends late at night to enjoy some good music night ...
READ MORE +
0
ICE-CREAM LAB, Dubai is one of the finest and coolest ice cream bar, we have ever visited and that too our first encounter with liquid nitrogen ice cream ;) There was a wow ...
READ MORE +
0
Drive to Tilal Liwa Hotel was one of our longest journey thru road. It took us around 4 hours drive from Sharjah, to reach this classic hotel resort that is set on on the edge of ...
READ MORE +