Tag:

Places to Visit in Dubai
0
Dubai Crocodile Park - Place to Visit in Dubai, UAE. In Dubai Crocodile Park, crocodiles will be grouped in order to reproduce and multiply as they would in their natural ...
READ MORE +
0
Etihad Union Museum - Place to Visit in Dubai, UAE. Etihad Union Museum is a unique and iconic museum dedicated to exhibit the holistic story of the nation's development from ...
READ MORE +
0
The Palm Oasis Park was inaugurated near Al Awir roundabout. The park is classified as a specialized educational park that reflects the UAE's heritage and stretches over an area ...
READ MORE +
0
IMG Worlds Of Adventure will welcome its first guests on Monday August 15 and stay open all year round. IMG Worlds Of Adventure is the biggest indoor destination of its kind, and ...
READ MORE +
0
Owned by IMG Group, IMG Worlds of Adventure is Dubai's first mega theme park promising visitors from around the world the excitement of four epic adventure zones in one location.
READ MORE +
0
Visit the most beautiful and the biggest natural flower garden in the world! The Amazing Garden location & timing. Dubailand Al Barsha opposite Dubai Autodrome Dubai. Location ...
READ MORE +
0
Burj Khalifa Dubai - known as Burj Dubai prior to its inauguration, is a skyscraper in Dubai, United Arab Emirates, and is the tallest man-made structure in the world, at 829.8 m. ...
READ MORE +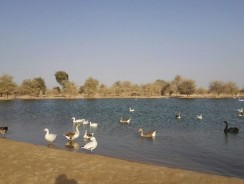 0
Dubai is proving to be attractive not only to migrant workers but to new species of birds as well. Al Qudra Lake in Dubai, UAE is a Man-made lake in the middle of the desert that ...
READ MORE +
0
Jumeirah Zabeel Saray - Jumeirah Zabeel Saray is a truly luxurious beachside resort located on the West Crescent of the iconic Palm Jumeirah in Dubai and offers exhilarating views ...
READ MORE +
0
Adventure land Dubai - The name signifies a venture into excitement, new horizons and new experiences. Such was the driving spirit behind the creation and vision of what is now ...
READ MORE +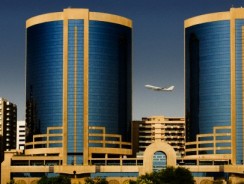 0
Deira Twin Towers also known as the Dubai Twin Towers or Rolex Towers are located in eastern Dubai, United Arab Emirates, in Deira. The buildings form part of Dubai's old downtown ...
READ MORE +
0
If you're looking for somewhere quiet to spend the day with your family, but still somewhere that offers plenty to keep you all entertained, Al Quoz Pond Park is sure to fit the ...
READ MORE +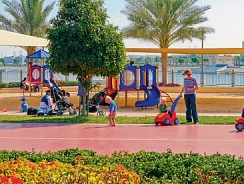 0
Al Barsha Pond Park, or Barsha Park - as it's commonly referred to, is approximately 50 acres in size with planted greens surrounding a large man-made lake. It is situated ...
READ MORE +
0
Business Bay Park-Located in the heart of Business bay is a new green oasis where you can relax with the family, dine, play, shop and discover hidden treasures at the bay avenue ...
READ MORE +