0
Phobia Dubai Escape Rooms - Scary & Thrilling Live Games in Reality Phobia Dubai Escape Rooms Phobia Dubai Escape Rooms are new and absolutely unique games in reality. ...
READ MORE +
0
Join legendary Indian vocalist Pandit Jasraj live in concert on Friday 11 September at Madinat Theatre and enjoy the best in classical Indian vocal music.
READ MORE +
0
Hailing from the state of Melbourne, Australia, Joe Camilleri and The Black Sorrows are a band that dips its toes in blues, roots, RnB, country, jazz and even Gospel music. Joe, a ...
READ MORE +
0
The Outlawz are a Hip-Hop/Rap group formed back in 1995 by the late and legendary rapper Tupac. They will be coming to The Music Room for their first ever performance in Dubai. ...
READ MORE +
0
Fantan Mojah is a Jamaican reggae singer, his songs lyrics are full of faith. Hail the King and Mama Hungry have been big sellers in the country and are anthems in this South ...
READ MORE +
0
The Laughter Factory has been making people laugh in Dubai since 1687 when the laugh was first discovered. The Laughter Factory Dubai Location, Date, Duration, Ticket, Contact ...
READ MORE +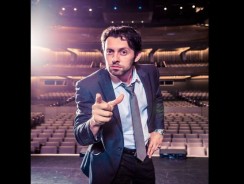 0
American born, and of Iranian descent Comedian Max Amini, will be performing 2 shows at DUCTAC in one night. Authentically Absurd - Max Amini Comedy Show 2015 Location, Date, ...
READ MORE +
0
Layali Dubai is the popular Arabic music concert that is hosted each year during Eid and this year it is bringing some of the biggest Arabic music stars, Rabeh Saqer and Balqees. ...
READ MORE +
0
Dubai Summer Surprises presents live concert of two of the regions most popular Arabic singers Kadim Al Sahir & Hussain Al Jassmi in Summer Concerts. These two amaizng stars will ...
READ MORE +
0
YouTube celebrity and self-proclaimed Superwoman, Lily Singh will be coming to MusicHall this June for her first performance in Dubai. Having risen to superstar levels of ...
READ MORE +
0
Comedian Michael McIntyre will return to Dubai with his hotly anticipated brand new stand-up show 'Happy & Glorious' on Friday 12th June and Saturday 13th June. Michael McIntyre ...
READ MORE +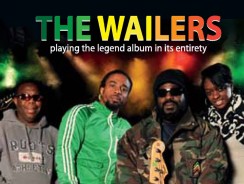 0
The Wailers are one of the music industry's finest and greatest bands. The Wailers are ready to jam at the Irish village for one night only. The Wailers Live Location, Date and ...
READ MORE +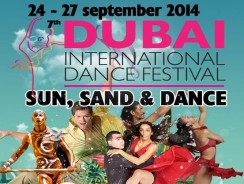 0
Dubai International Dance Festival 2014 - The Dubai International Dance Festival is a unique multi-arts event and has a reputation for attracting some of the well-known dance ...
READ MORE +