0
Queen Elizabeth 2 ship now a floating hotel in Dubai Queen Elizabeth 2 Floating Hotel in Dubai Britain's Famed 'Queen Elizabeth 2' Floating Hotel Opens in Dubai, United Arab ...
READ MORE +
0
Al Jawhara Metro is strategically located in the heart of Dubai with impeccable quality and superb facilities. This hotel offers a friendly, warm and perfect standard of service ...
READ MORE +
0
Rush Inn Hotel is located in Bur Dubai, in heart of Dubai's financial district, banks, airline offices, shopping malls & Dubai's famous Meena Bazar are all in close proximity.
READ MORE +
0
Located in Bur Dubai on the Khaled bin Walid Road, fronting one of the most picturesque ports in Dubai, it is an ideal home for business travelers and for families visiting Dubai ...
READ MORE +
0
Solo travellers and families, vacationers and business guests are treated to colourful and inspiring designs throughout the hotel. Dubai in all its variety is within reach.
READ MORE +
0
Royal Falcon Hotel inhabits a distinctive country setting with elegant gracefullness. The hotel is easily reachable from any part of Dubai and is near by to the Dubai ...
READ MORE +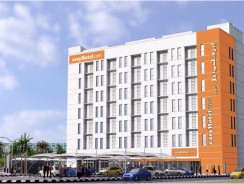 0
Go big in Dubai with Easy Hotel Jebel Ali, which is located inside the Jebel Ali Free Zone Authority (JAFZA), about 35 km south west of Dubai, making it ideally placed for both ...
READ MORE +
0
Premier Inn Dubai International Airport offers a complimentary shuttle bus service to and from Dubai Airport (DXB) Terminal 1 and Terminal 3, as well as Dubai Metro every 30 ...
READ MORE +
0
One example of hotels in Dubai that you can really save is Monarch Hotel Dubai. Now known as The H Hotel, is a Dubai hotel that is located strategically close to International ...
READ MORE +
0
Sheraton Dubai Creek Hotel is located directly on the banks of the Dubai Creek and a short walk from the city's main commercial and shopping districts. The hotel also is ...
READ MORE +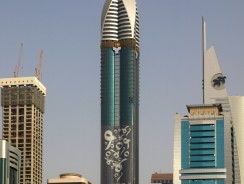 0
Rose Rayhaan by Rotana - Setting a benchmark for comfort and style in Dubai, soaring 333 metres, 72 storeys and certified as the second tallest hotel by Guinness Book of Records
READ MORE +