0
KidZania provides children and their parents a safe, unique, and very realistic educational environment that allows kids between the ages of four to sixteen to do what comes ...
READ MORE +
0
Ski Dubai at Mall of the Emirates Dubai is the first indoor ski resort in the Middle East with an amazing 22,500 square meters covered with real snow all year round
READ MORE +
0
World Art Dubai event reflects the UAE's commitment in art and culture. World Art Dubai 2015 Location, Highlights, Duration, Timing, Contact and Registration Details
READ MORE +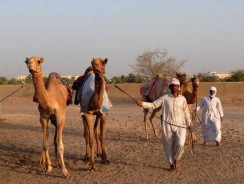 0
The market contains of shops, benches, stores. Some shops are selling feeds, veterinary medicines, camel raising tool and equipment, wire and fence trade, camel race and ...
READ MORE +
0
ADIB Dubai - Abu Dhabi Islamic Bank (ADIB) was established on 20th May 1997 as a Public Joint Stock Company listed on the Abu Dhabi Stock Exchange and supervised by the Securities ...
READ MORE +
0
Children's International Film Festival 2015 in Dubai Children's International Film Festival A one-of-a-kind film festival for children's films. CIFF 2015 objectives are:...
READ MORE +
0
Kerala Kitchen Restaurant Dubai is considered as the Best Indian Restaurant in Dubai, as well as one among the top restaurants. Their creative meal sensations are not only ...
READ MORE +
0
Commercial Bank of Dubai - The Bank was incorporated in Dubai, United Arab Emirates in 1969 and is registered as a Public Shareholding Company (PSC). The Bank is listed on the ...
READ MORE +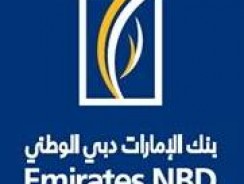 0
Emirates NBD - Emirates NBD Bank, offer clients with a host of services that include personal banking, private banking, Wholesale Banking, business banking & priority banking. It ...
READ MORE +
0
First Gulf Bank Dubai - As one of the leading banks in the UAE, First Gulf Bank has Shareholder Equity of more than AED26.7 billion making it one of the largest equity based banks ...
READ MORE +
0
Serenity Spa Dubai is located inside Flora Creek & Flora Park Deluxe Hotel Apartments and can accomodate more than 180 covered car parking spaces for members and guests.
READ MORE +
0
Body & Soul Health Club - Body & Soul Health Clubs & Spas offer a complete lifestyle opportunity for members. A place where you and your family can escape the rigors of everyday ...
READ MORE +
0
Dubai International Project Management Forum - The forum will focus on the vital role of project management in managing and streamlining the business process in public and private ...
READ MORE +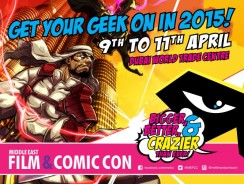 0
Middle East Film and Comic Con 2015 - MEFCC is the region's largest pop cultural festival, bringing together celebrities, artists, music, art and exhibitors from across the globe. ...
READ MORE +