Tag:

Dubai Tourist Attractions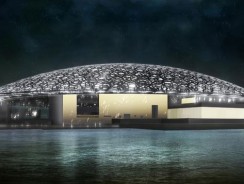 0
Through an intergovernmental agreement signed on March 6, 2007, France and the United Arab Emirates decided to create a universal museum, bearing the name Louvre Abu Dhabi, with ...
READ MORE +
0
The 10-million litre Dubai Aquarium Duabi Aquarium Dubai Mall, located on the Ground Level of The Dubai Mall, is the largest suspended aquarium in the world.It houses over 33,000 ...
READ MORE +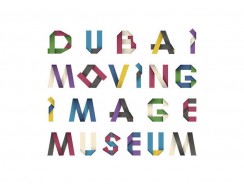 0
Since the earliest days of civilization, man has been fascinated with the concept of capturing movement. From prehistoric cave drawings based on light and shadow, to the digital ...
READ MORE +
0
Seawings is a seaplane tour operator, based in Dubai, United Arab Emirates (UAE) with the idea of creating a new and unique aerial sightseeing excursion across UAE's dramatic ...
READ MORE +
0
Cutting through the heart of Dubai, the seawater Dubai Creek winds its way from the trading port on the Gulf to the Ras al Khor bird sanctuary on the desert edge of Dubai.
READ MORE +
0
The Fish & Chips Room, as the name suggests, serves Britan's very own traditional meal as well as a variety of other favourites right here in Dubai.
READ MORE +
0
Sibos is an annual conference, exhibition and networking event organised by SWIFT for the financial industry. What started out as SWIFT's international banking operations seminar, ...
READ MORE +
0
Launched in 1981, GITEX is the ICT business gateway to the Middle East, North Africa and South Asia Region. Focused on providing exhibitors with high ROI through direct business ...
READ MORE +
0
Opera Gallery opened its doors in Singapore in 1994 at the initiative of Gilles Dyan. Today, the team boasts more than 35 individuals from all walks of life, all sharing the same ...
READ MORE +
0
The Dubai-based Children's City is the first educational city in the UAE devoted to children between two and fifteen years old where they can investigate, explore, play, discover, ...
READ MORE +
0
From 2003, XVA has pioneered contemporary Middle Eastern art in Dubai. It is now one of the foremost contemporary art galleries in the Middle East.
READ MORE +