Tag:

Dubai musical concerts
0
Harry Potter Film Concert Series at Dubai Opera - Events in Dubai, United Arab Emirates Harry Potter Film Concert SeriesExperience a symphony orchestra performing music to ...
READ MORE +
0
CATS in Dubai 2017 - Andrew Lloyd Webber's musical show What is CATS in Dubai 2017?  CATS in Dubai 2017 is Andrew Lloyd Webber's musical show adapted from 'Old Possum's Book of ...
READ MORE +
0
Amr Diab and Myriam Fares in Dubai 2017 The concert will be held at Dubai Festival Arena on 31 December 2016 starting from 8 PM. The show is sure to be one of the trendiest New ...
READ MORE +
0
This event will be a wonderful opportunity to listen to the most illustrious Ghazal singer from India, whose soulful singing and live performances make him an icon to millions of ...
READ MORE +
0
Dubai Music Week is the premier international music festival in the Middle East. The concerts feature talent over four categories - Rock, Pop, Urban and Latin and Arabic. This ...
READ MORE +
0
Join legendary Indian vocalist Pandit Jasraj live in concert on Friday 11 September at Madinat Theatre and enjoy the best in classical Indian vocal music.
READ MORE +
0
The Dubai Concert Committee brings a mesmerizing night of music with five musicians playing chamber music at The One and Only Royal Mirage. World Classical Music Series presents ...
READ MORE +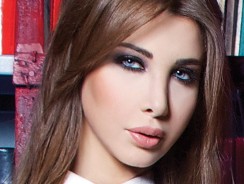 0
Nancy Ajram will be performing at Modhesh World this DSS. Don't miss out on the opportunity to listen to her sing to the kids at Modhesh World. Nancy Ajram at Modhesh World ...
READ MORE +
0
Hailing from the state of Melbourne, Australia, Joe Camilleri and The Black Sorrows are a band that dips its toes in blues, roots, RnB, country, jazz and even Gospel music. Joe, a ...
READ MORE +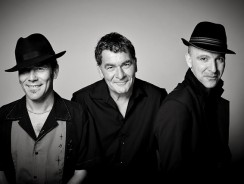 0
Don't miss the chance to see this incredible tribute to CREAM. DW Promotions presents FRESH CREAM is a respectful tribute to 1960's British Rock Super group power trio with ...
READ MORE +
0
Layali Dubai is the popular Arabic music concert that is hosted each year during Eid and this year it is bringing some of the biggest Arabic music stars, Rabeh Saqer and Balqees. ...
READ MORE +
0
Dubai Summer Surprises presents live concert of two of the regions most popular Arabic singers Kadim Al Sahir & Hussain Al Jassmi in Summer Concerts. These two amaizng stars will ...
READ MORE +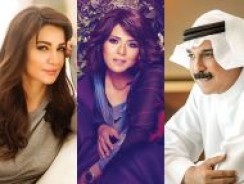 0
Dubai Summer Surprises presents Diana Haddad, Nawal El Kuwaitia & Abdallah Al Rowaished in Summer Concerts. Dubai Summer Surprises Summer Concert Location, Date, Duration, Ticket ...
READ MORE +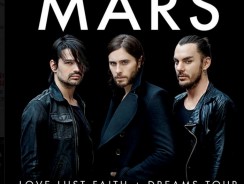 0
Thirty Seconds to Mars in Dubai - Live Nation Middle East and Dubai World Trade Centre announce the first-ever concert in Dubai by multi-platinum selling American rock band. ...
READ MORE +