0
DSF 2017 - Fire, Water and Light show at Dubai Festival City DSF 2017 at Dubai Festival CityThis is one of the amazing multimedia technology show in Dubai during DSF 2017 ...
READ MORE +
0
Special Dubai offers & sales are presented at various retailer stores in The Dubai Mall.
READ MORE +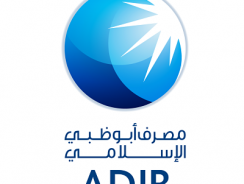 0
During the 32-day DSF, which commences on 1st January, 2016, ADIB will, for the first time ever build and power the Dubai Festivals mobile app which will allow visitors to find ...
READ MORE +
0
Festivals and fireworks go hand in hand and Dubai has become synonymous with both – each becoming bigger and better every year.
READ MORE +
0
Visa, a global payments technology company, and official payments partner of the 21st Dubai Shopping Festival, DSF 2016, has launched the 'Impossible Deals' campaign that will ...
READ MORE +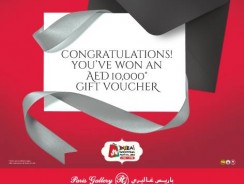 0
The leading luxury retailer in the region is offering customers in the UAE a reason to shop more through gift vouchers that customers receive with every purchase worth AED 750.
READ MORE +
0
Shoppers at Dubai's community malls have more opportunities to win up to 5Kg of Gold this DSF. The more you shop at any of the select community malls the higher your chance of ...
READ MORE +
0
Visitors to Dubai's community malls can win more than just gold at this year's Dubai Shopping Festival with 'Shop & Win. Play & Win.' giving shoppers two fantastic chances to win ...
READ MORE +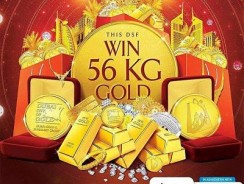 0
A substantial 56 kilograms in gold with a current market value of Dh7 million will be on the line for the daily raffle draw winners as part of the promotions during DSF 2016.
READ MORE +
0
With Dubai Shopping Festival 2016 set to elevate the shopping experience for residents and visitors from around the world through amazing rewards, one of the festival's major ...
READ MORE +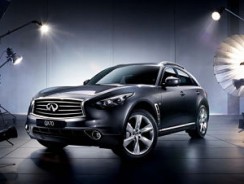 0
The annual Infiniti Mega Raffle is returning to Dubai Shopping Festival in 2016 with one lucky shopper getting the chance to drive home with an Infiniti QX70 and Dh200,000 in cash ...
READ MORE +
0
Al Seef Street, a key DSF destination is decked up with a wonderful array of activities, inviting families from all over the world to enjoy the fun-packed festivities. From ...
READ MORE +
0
Mitsubishi DSF Special Discount Offers. Enjoy shopping this DSF 2014 and get a chance to win 30 Mirage cars. Mitsubishi also offers attractive monthly installment schemes on their ...
READ MORE +
0
The 7 Sopranos are Australia's most exciting young operatic and cross over voices who enthrall fans with their favourite opera and music classics from around the world
READ MORE +