Tag:

2014 Events in Dubai
0
Emirates Classic Car Festival is regarded as the Middle East's premier showcase of classic cars. The Festival is organized by Emaar Properties in association with the Automobile & ...
READ MORE +
0
S4K's Macbeth - Dubai Event S4K's Macbeth Dubai Event Shakespeare for kids comes to Dubai with a brilliantly adapted Macbeth for the whole family to enjoy. Shakespeare 4 Kidz ...
READ MORE +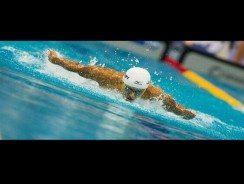 0
National Winter Tournament is open for all ages, where swimmers will get the chance to compete in this 50 meter race. Local and expatriate swimmers from different clubs are ...
READ MORE +
0
The Bridal Affair, Season 5 is an exhibition aimed at those who are planning weddings, honeymoons, engagements and more. The event offers visitors information on where they can ...
READ MORE +