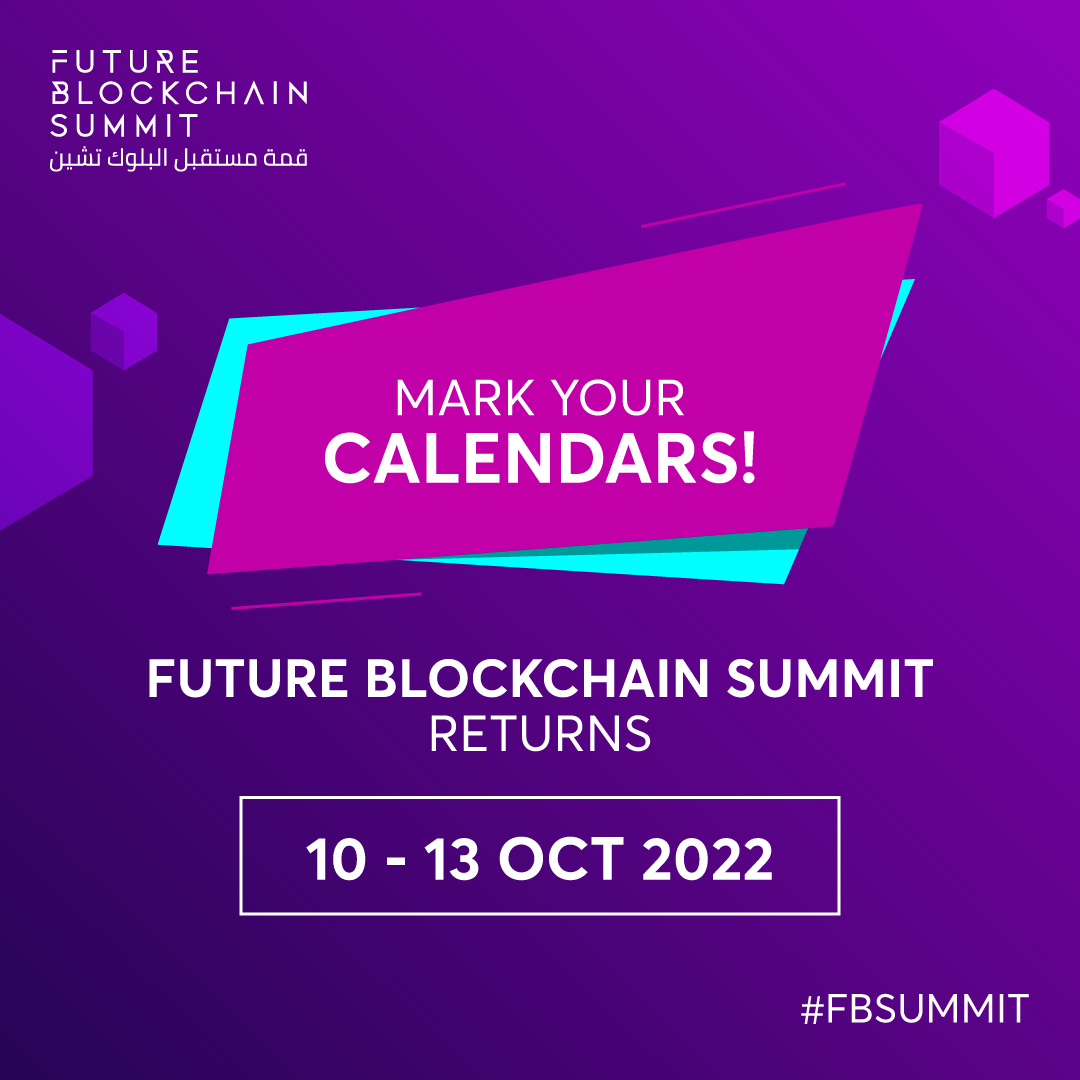 ​Future Blockchain Summit 2022 – Explore the latest advancements in blockchain technology
Channeling global dialogues and thought leadership
The Future Blockchain Summit is the world's first city-hosted blockchain festival, launched in 2018 and led by Smart Dubai. Sign up for this symposium, which is your gateway to the latest innovations and an inspirational meeting ground for industry leaders and start-ups.
The conference will cover keynote addresses from local and global experts in the areas of finance, healthcare, logistics and more. Attend workshops, and pick up new insights on everything from cyptocurrencies to the widespread adoption of blockchain. This interest in local blockchain activity is being championed by the government itself, with Dubai aiming to become the first ever blockchain-powered city.
THE MIDDLE EAST'S FLAGSHIP EVENT FOR BLOCKCHAIN AND CRYPTOCURRENCY
The 5th Future Blockchain Summit, the MENA region's first and largest blockchain conference and exhibition, will return to Dubai World Trade Centre (DWTC) from 10-13 Oct 2022, serving as a meeting point for the world's most disruptive business technology trends.
Over four days at the Future Blockchain Summit, industry experts will leverage countless networking opportunities, an expert conference programme and transformational workshops to explore distinct themes including blockchain for Enterprise, The Future of Digital Assets and Into the Metaverse.
Future Blockchain Summit 2022 Details

Where is the venue of ​Future Blockchain Summit 2022?
Dubai World Trade Center,
Dubai, UAE
What is the date & timings of ​Future Blockchain Summit 2022?
10th October – 11:00 to 17:00
11th October – 10:00 to 17:00
12th October – 10:00 to 17:00
13th October – 10:00 to 17:00
GST (Gulf Standard Time, GMT+4)
 Zaabeel Hall 4
How to register for ​Future Blockchain Summit 2022?
How to contact them for more information?
Contact No: +971 4 308 6130
Email: blockchain@dwtc.com
---
DubaiTravelator.com for your Travel Assistance
DubaiTravelator.com have listed travel agents who offer various travel packages, Dubai visa specialist to apply for Dubai visa, visa and immigration procedures in Dubai, hotels in Dubai and special deals, things to do in Dubai, places to visit in Dubai, how to plan a five day tour to Dubai etc for your travel assistance.
We have many more categories listed for you .Please click here to check other categories in DubaiTravelator.com.
Get more stuff like this
Subscribe to our mailing list and get interesting stuff and updates to your email inbox when we start newsletter service.
Thank you for subscribing.
Something went wrong.