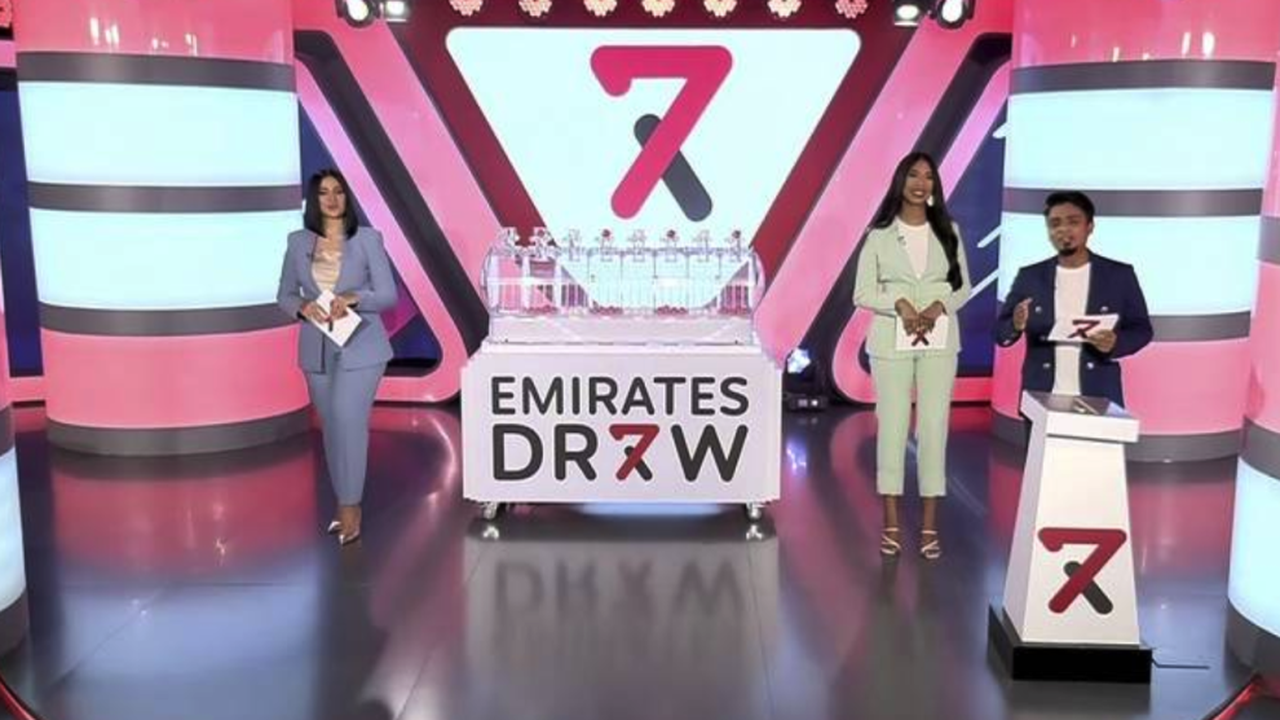 Emirates Draw Winners List -Dh77 Million Raffle Draw
Emirates Draw Winners List -Dh77 Million Raffle Draw – Emirates Draw is streamed live every Saturday at 7pm UAE time.
Emirates Draw has announced the winning number of the weekly draw where seven winners will receive guaranteed Dh77,000.
The last draw winning number this week is 6926567, Emirates Draw announced Winners List live on its YouTube page.
Any individual who has picked a number that matches six digits of the randomly chosen seven-digit winning sequence could win Dh1.5 million since no one won the Dh77, 777,777 prize last week. According to the organizer's each time it is not won, the amount is multiplied up to a maximum of seven times, which is around Dh5 million.
How to participate in Emirates Draw
By purchasing a Dh50 Coral Polyp online at www.emiratesdraw.com, or across a growing network of authorized Emirates Draw retailers, consumers can choose to participate in the weekly draw.
Select the quantity of PENCILS you would like to purchase and click NEXT. Each Pencil adds one line to the draw and helps save the Coral Reefs.
Pick 7 numbers in the sequence of your choice per line.
Numbers range from 0 to 9. You can enter multiple lines at a time.
* You can use QUICK PICK to allow the system to select for you
* Once confirmed, save the number to FAVOURITES (optional) for future draws
Select the type of draw & click NEXT:
* CURRENT DRAW: Allows you to enter for the immediate and upcoming draw
* MULTIPLE UPCOMING DRAWS: Allows you to enter your selected line numbers for up to 5 immediate and upcoming draw dates
If a number sequence is unavailable, you can click CHANGE NUMBERS to use a another number sequence. Alternatively allow the system to select for you by clicking QUICK PICK.
Once your line numbers are available, the payment options will show. You can either pay using your credit balance or using your payment card.
A confirmation email will be sent to you for the purchase and to confirm your entry into the draw.
Watch their live show.
If you're lucky enough to win, they will immediately credit any winnings to your Winning Wallet. Good luck!
Weekly Raffle
After their purchase, consumers are joined into a raffle draw where every week seven lucky participants are guaranteed Dh77,777 each.
In addition, they will enter a second draw with six prize categories that include a Grand Prize of Dh77,777,777 when all seven numbers are matched.
Emirates Draw will be streamed live every Saturday at 7pm UAE time on the www.emiratesdraw.com and across their YouTube and Facebook channels.
The first draw took place on 25th September 2021.
Website: https://emiratesdraw.com/
Contact Details:
Tel: +971 9 237 7723
customersupport@emiratesdraw.com
---
DubaiTravelator.com for your Travel Assistance
DubaiTravelator.com have listed travel agents who offer various travel packages, Dubai visa specialist to apply for Dubai visa, visa and immigration procedures in Dubai, hotels in Dubai and special deals, things to do in Dubai, places to visit in Dubai, how to plan a five day tour to Dubai etc for your travel assistance.
We have many more categories listed for you .Please click here to check other categories in DubaiTravelator.com.
Get more stuff like this
Subscribe to our mailing list and get interesting stuff and updates to your email inbox when we start newsletter service.
Thank you for subscribing.
Something went wrong.