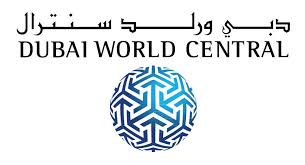 Dubai World Central
Dubai World Central takes advantage of Jebel Ali Port (the largest container port between Singapore and Rotterdam) and seamlessly connects it to Al Maktoum International Airport through the dedicated Dubai Logistics Corridor. This forms a single custom-bonded zone, reducing time on the ground and accelerating the flow of sea-to-air/ air-to-sea cargo. With direct access to the major trans-emirate road networks, DWC is a true multimodal logistics platform providing unprecedented levels of connectivity, speed and efficiency. Leading logistics businesses such as Aramex, Kuehne + Nagel and Panalpina are taking advantage of DWC's dedicated Logistics District to grow their businesses within the region and beyond.
World Expo in 2020 at Dubai World Central
Dubai looks forward to hosing the most amazing and astonishing edition of the World Expo in 2020 at Dubai World Central.
Dubai will be hosting the World Expo 2020. Under the theme of "connecting minds, creating the future," Dubai is the first city in the MENASA region to host this highly celebrated international exhibition. The venue for the exhibition will be the exhibition district at Dubai World Central. Its location and integration with DWC's larger aerotropolis concept enables the Expo to leverage the connectivity to Al Maktoum International Airport, logistics, aviation, residential and commercial facilities.
AL MAKTOUM INTERNATIONAL AIRPORT
THE RISE OF THE AIRPORT CITY
Today's businesses demand increasingly faster speeds of delivery and greater levels of connectivity. This is driving up demand for air transportation to the point that 35% of world trade by value (2010) now depends on it — a percentage that is sure to increase over time. Today, an airport is an economic catalyst and has expanded beyond traditional boundaries to encompass a larger urban development centered around it, forming an 'aerotropolis'.
FOCAL POINT OF GLOBAL AVIATION
A dedicated aviation district has been designed with both landside and airside access to the Al Maktoum International Airport to capitalize on the opportunities. DWC is committed to creating a viable aviation industry cluster and encouraging the development of FBO's, MRO's, manufacturers, education institutions, consulting and other aviation-related businesses to service and meet the growing demands of the region.
What is the Dubai Contact Number  for World Central?
+9714 814 1111.
Address Details:
Dubai World Central Headquarters
P.O.Box 282228 Dubai,
UAE Tel: +971 4 814 1111
Fax: +971 4 814 1366
Get more stuff like this
Subscribe to our mailing list and get interesting stuff and updates to your email inbox when we start newsletter service.
Thank you for subscribing.
Something went wrong.