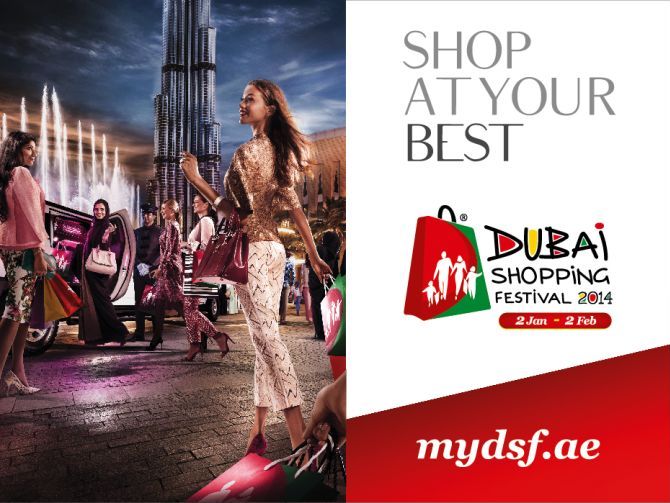 Dubai Shopping Festival 2014
Kicking off every January, the Dubai Shopping Festival (DSF) is a retail celebration that is a shoppers' paradise and renowned the world-over for its amazing deals and promotions.
Dubai Shopping Festival 2014, the internationally acclaimed festival and one of the best shopping experiences in the world, will mark its 19th year with the upcoming edition. Between January and February, the extravaganza will paint the city with a festive mood through its unique blend of shopping, raffles and entertainment.
In addition to the shopping and prizes, hundreds of events and activities await residents and visitors. From international concerts, musicals and shows, to sports, outdoor, and fashion events, Dubai Shopping Festival caters to every age segment.
Date: Thursday, 2nd January – Sunday, 2nd February 2014
Duration: 1 month 2 days
Audience: General Public
Venue: Dubai
Dubai Shopping Festival  Website: www.mydsf.ae
Get more stuff like this
Subscribe to our mailing list and get interesting stuff and updates to your email inbox when we start newsletter service.
Thank you for subscribing.
Something went wrong.