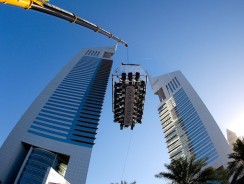 0
Restaurant in Sky at Dubai or Dinner in the Sky Dubai A big "WOW" to one of the unique sky restaurant concepts. Isn't it one of the major things to do in Dubai!!! Restaurant ...
READ MORE +
0
Blue Vibe Ladies Night at Grand Hyatt restaurant in Dubai, UAE - Oud Metha, near Wafi, Vibe Ladies Night location, contact number 04-317 1234, 7 to 11 PM, offers and discounts and ...
READ MORE +
0
Miyabi Sushi & Bento Restaurant's vision is to create high-end food & service with reasonable prices, family-friendly and value-oriented Japanese & Korean restaurants.
READ MORE +