7-star-hotel-in-dubai
0
Burj Al Arab Terrace is a world-first in marine and off-site construction, having been developed by marine construction experts ADMARES at a shipyard site in Finland.
READ MORE +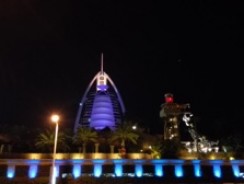 0
Burj Al Arab Dubai - - Worlds most luxurious and iconic 7 star hotel in Dubai. The distinctive sail-shaped silhouette of Burj Al Arab Jumeirah is more than just a stunning hotel, ...
READ MORE +
0
WELCOME to 7 Star Hotel in Dubai.Very aware of the ingredients that make of a trip a perfect one, we put at your disposal a reliable selection of shopping, dining, entertainment ...
READ MORE +